Published July 15, 2021
Richard Montañez on Igniting an Idea—GLS21 Faculty Spotlight
We couldn't be more excited to welcome the Godfather of Flamin' Hot Cheetos & Hispanic branding, Richard Montañez to The Global Leadership Summit stage in 2021!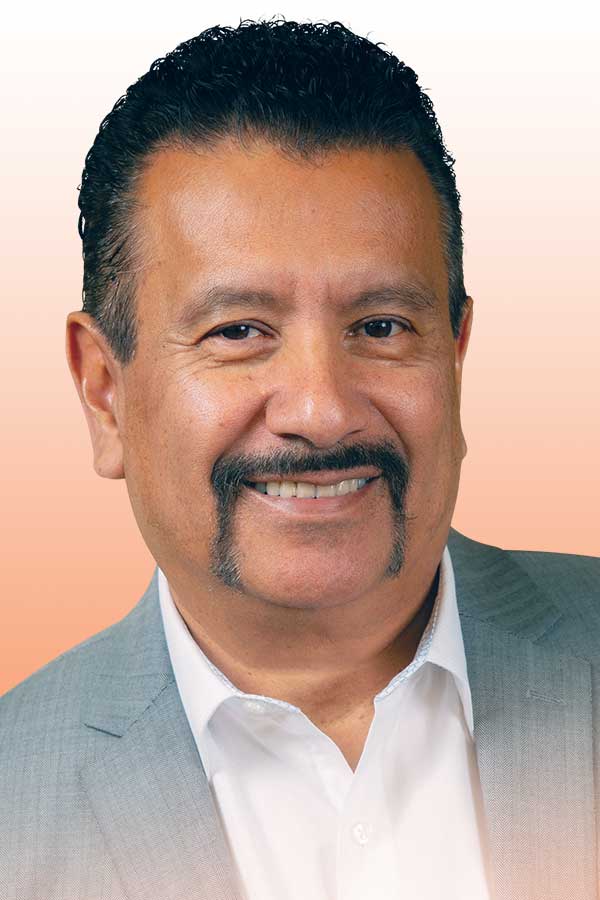 During Richard Montañez' leadership tenure at PepsiCo, he was recognized for his visionary leadership, innovation and commitment to diversity. He has been named one of the most influential Latinos in corporate America and is the only four-time recipient of PepsiCo's Chairman's Award, the highest honor given to employees based on performance and work ethic.
He has been featured for his leadership and innovation on Good Morning America, The Washington Post, Vanity Fair, Fortune and Newsweek. His story is also the subject of a forthcoming biopic by Fox Searchlight Films.
Montañez' inspiring leadership journey has made him a sought-after speaker for organizations including Target, Walmart, and universities including University of Southern California and Harvard. In addition to his corporate leadership, Montañez is a committed philanthropist and founder of Onelite, a nonprofit providing high-need families in the U.S. with food and school supplies.
There is much to learn from Richard Montañez, especially when it comes to innovation and igniting a new idea into reality.
As you anticipate the wealth of insight you'll hear from Richard Montañez at The Global Leadership Summit this August, enjoy a preview from his upcoming book release, Flamin' Hot.
Chapter 1: You Are Flamin' Hot
[…]
None of us really "comes up" with our biggest, boldest ideas. Instead, I believe, they arrive into our awareness by means of revelation. That's why, in the moment when the idea pops into your head, like the classic light bulb flipping on, you feel that you're seeing something that has been there all along, unseen by you before—or by anyone else. You'll wonder—How come I never thought of this before? How come I didn't see it before?
All that is necessary to rock your world is a subtle shift in thinking.
Mindset shifts can truly be as simple as refreshing your understanding of certain words, say, for example, the words idea and vision. At many of the stages of my success, I saw over and over how the words I spoke had the ability to change or influence behavior. That got me thinking about the meaning and derivation of words, so much so that I developed a fascination for etymology and made it a habit to meditate every morning on a particular word.
An idea that has not come into being yet can still be seen in our inner vision as a mental image or picture. 
One of my favorite discoveries is the origin of the word idea, which comes from the late-fourteenth-century Latin as an "archetype, concept of a thing in the mind of God." Earlier we also get a verb from the Greek word idein, meaning "to see." From the 1610s, the word idea (from the Greek ennoia) was defined as a "mental image or picture" or a concept of something that needs to be done that's different from what is observed.*
This inspires us to consider the possibility that an idea revealed to us by ourselves already exists as a concept in what some would call the mind of God or in what others call the mind of the Universe. All this is telling us is that when we choose to tap the resources of our imagination for ideas of doing things a little differently, the concepts have been waiting for us to find them. An idea that has not come into being yet can still be seen in our inner vision as a mental image or picture.
After I had convinced myself that it was possible for anyone to have a revelation, small or large, my next step was to use the power of vision in new or different ways. The thirteenth-century word vision has meant "something seen in the imagination or in the supernatural." Other than the act of seeing and the thing that is being seen, by the twentieth century, the word vision had begun to describe a quality of leadership that commands "statesman-like foresight" and wisdom.
When you allow yourself to imagine a better future, your vision will show you the way to that awesome destiny. 
When you allow yourself to imagine a better future, your vision will show you the way to that awesome destiny. When you embrace the power of vision, you will see that your future is not ahead of you—it is in you.
The real secret to finding traction with the hottest ideas is that it's not the vision that counts the most: it's the visionary.
When you start to realize that you are the hot stuff, magic happens. Others will begin to notice. Some will gravitate toward you and want to bask in your flame. Some will be jealous and resentful. They may want to snag your destiny.
[…]
In this book I've chosen the top ten core lessons for achieving your dreams that I've been blessed to learn over the course of my multifaceted, highly successful career, which, frankly, almost no one ever thought possible.
These lessons are drawn from my story and also from the experiences of mentors who have encouraged me and from the stories of individuals I've helped to mentor. All together they're meant to give you the tools for entrepreneurial thinking and for taking action as the rightful owner of your own destiny. My aim is to empower you with the know-how for creating opportunities to be wildly successful and thrive in your corner of the world.
—
Get your tickets and mark your calendars to join us LIVE on Thursday and Friday, August 5-6, 2021, for The Global Leadership Summit—the premier leadership event of the year! Not only will you have a chance to hear more from Richard Montañez, but he will also be joined by an incredible faculty lineup including Malcolm Gladwell, Dr. Francesca Gino, Jerry Lorenzo and many others!
This is a great opportunity for you to get equipped with the leadership skills you need to thrive!
We hope to see you on August 5-6!